Testimonials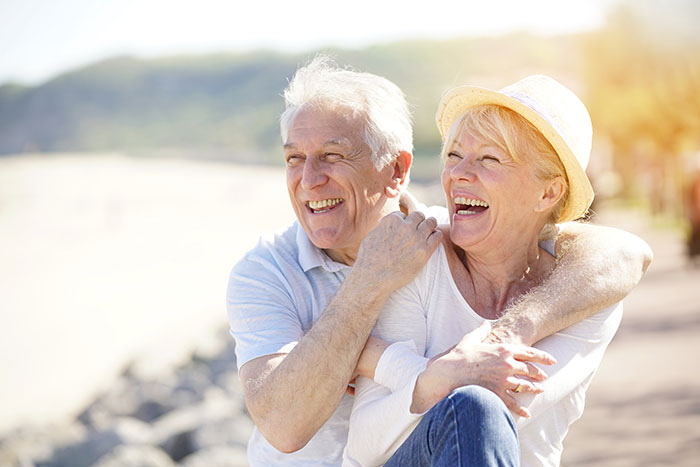 "I had viewed Dr Thompson's videos online, read what she had written up on my subject of concern. When my wife and I met her, felt as though we already knew her, and felt comfortable in her presence. Additionally, watching her type in my responses to her questions gave me confidence in her nimble and dexterous hands for my surgery. It was a very positive experience for both my wife and myself. The valet parking and attendants really helpful too. Thank you so much for that provision.
Dr. Kadee was a sensitive and caring physician during my procedure. She walked me through the process, and gave me anticipated outcomes. I especially appreciated her empathy with my present familial circumstances, and she shared her hope, along with mine, for the future. She's the best!"
July 2021
"I am very grateful—Dr Thompson is very human and very attentive. She is an excellent doctor. I have had excellent experiences each time I am seen by her. She is kind and extremely understanding, not to mention very intelligent. She knows exactly what steps to take for the individual patient. Thank you!"
May 2021
Dr. Thompson was extremely articulate and approachable. She quickly put us at ease and listened closely to our concerns. She presented all available options and encouraged us to ask questions. She is very warm and open and I felt much better informed after our visit.
Frank
Dr. Thompson could not have been more gracious and understanding! She made me feel at ease and she was easy to talk to, and most importantly…cared.
John (63 years old)
"The day after receiving my prostate cancer diagnosis, I remember hoping to wake up from a nightmare that would instantly end. Unfortunately, that surreal acknowledgment only sank deeper into reality. And now looking back, that uncomfortable biopsy a couple days prior was only the inception of what lie ahead. I was informed the prostate cancer was aggressive and showed capsular penetration. Prostatectomy was my only option and the probability of radiation afterwards was real. I was fully educated and informed of the process and was to expect post surgical incontinence and erectile dysfunction.
Recovery from the prostatectomy surgery itself was not difficult and I believed overcoming the incontinence would be similar. However, in the first days following catheter removal from surgery, I remember that hopeless feeling like it was yesterday. Fortunately, physical therapy was available to strengthen the pelvic floor muscles in hopes to achieve some form of normal continence and sexual health. Although I was told that incontinence and erectile dysfunction was inevitable, the true reality wasn't realized until it actually happened. I was reminded patience for recovery was imperative and that in time improvement was possible. The difficulties continued and seven months following the prostatectomy, as was predicted, radiation became the next treatment. Although the procedure was everyday for eight weeks, the time flew by quickly with the wonderful help of the Radiation team.
Throughout this whole journey, my faith has been my greatest asset. Truly believing that only He is in charge of my destiny, I have been blessed with the courage and ability to endure all that has transpired. He has not only granted me positivity in my life but also my wonderful Urologists, Dr Eandi and Dr Thompson. And to them, I am immensely thankful. With their expertise, knowledge, and empathy, my journey has been amazing and my future encouraging. Everything they have told me has come to pass which has only given me reassurance that I am in the right place. Having been nearly 2.5 years since the prostatectomy, the incontinence has virtually vanished and my sexual recovery is seeing brighter days. Thanks to Dr Thompson and her survivorship program, multiple avenues have been explored and sexual wellness is once again being achieved. Her knowledge and compassion have restored a future that was presumed to be in the past. Without her encouragement and guidance, my recovery would be totally different today. And so to Dr Thompson and all those who have contributed to my recovery and well being, I am forever grateful."
Mike, age 61
I wish I would have found Dr. Thompson sooner! I suffered for a long time from my ED and had seen my local urologist. He wasn't able to give me much hope. I finally heard about Dr. Thompson's interest in treating ED and made an appointment to review options. She was compassionate, professional, and clearly experienced. I am now able to pursue my wife with confidence and our relationship is better than it has been in years!
Dave, age 70
While I have suffered from diabetes for many years, I did not know that this disease could steal my sexual life. Embarrassed and ashamed, I avoided relationships for years. The local men's health clinic offered me some injection therapy but I struggled with the planning required to be intimate. Now that I am married to my childhood sweetheart, I am so glad that I found solutions with Dr. Thompson. With the penile implant, we can now enjoy one another any time we want to be close.
Greg, age 40
We couldn't believe there were alternatives to the medications I had tried. My OAB was robbing me of my social life—I quit group exercise and withdrew from other social situations. Now that I have discovered Botox, I feel back to normal.
Deborah, age 65
My prostate cancer diagnosis was a shock to me. In a whirlwind of tests and discussions, I elected to proceed with prostatectomy. I felt good about my decision but was second guessing it after I continued to experience incontinence and ED a year later. My doctor referred me to Dr. Thompson early in this recovery and I was able to take steps towards recovery. She helped me to keep intimate with my spouse and find a treatment for the leakage. I am now able to stay dry and my quality of life has returned. Thank you, Dr. T!
Abe, age 73
Urinary urgency and leakage became more problematic after my last pregnancy. I couldn't understand why I couldn't make it to the bathroom in time! I was frustrated with the pills that weren't working and make an appointment to discuss advanced therapies with Dr. Thompson. She listened to my concerns and goals and arranged for a trial stimulator test. I couldn't imagine how life-changing this treatment would be. Once I was able to have the bladder pacemaker, I found that I could approach travel, exercise, and normal life without anxiety!"
Joy, age 55